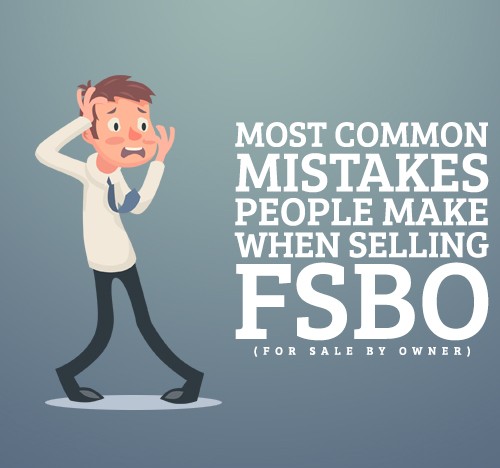 So, why do people want to sell their own homes without relying on the help and support of professional real estate agents? It keeps coming up time and time again: to save money.
Depending on the service used, the sale fee can range from 4% to 6% of the total property sale amount. In order to avoid this, some people try to sell their property on their own in the attempt to save some money.
Unfortunately, they forget the fact that those agents are trained to do that for a living and know almost all the required tips and tricks on how to do it right. It is their job and no one can do it better.
The owner can stumble along the way upon many little bureaucratic and marketing aspects. This puts the owner at a loss, thus preventing him from making the property sale efficient, smooth, and most lucrative.
Let's look at the most common things people can overlook when not relying on professional real estate agents and their extensive experience.
Mistake #1 – Not Understanding the Correct Market Value of Their Property
You should always be aware of the correct market value of your property when selling. An overpriced listing of the property will end up scaring off all potential buyers. On the other hand, selling the correct market value can cause you to lose some of your hard earned equity. In order to get the right listing price, the property needs to be evaluated neutrally.
Due to emotional attachment, many sellers tend to add value to some decorating aspects of the house, … CONTINUE READING CLICK HERE…
Mobile APP for home searching: http://app.kw.com/KW1C0MXR5/
REVIEW DAN'S TESTIMONIALS, HERE!

Please, LIKE my Fan Page at:
https://www.facebook.com/DenverHomeMarket
Always use your Personal FB page to LIKE our Business Fan Pages!
" For your NEXT MOVE … 'Take the HOP to Excellence"!!
It is encouraging to see the real estate market change to a "positive equity" market swing, and NOW is the TIME to seize that opportunity to Buy and Sell!! Sellers, we need your home on the market, there are Buyers out there searching for homes, due to the lack of inventory!!