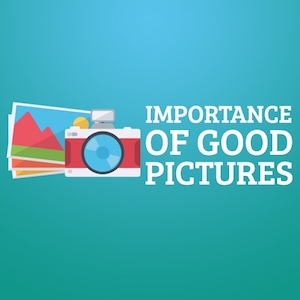 You've heard it before and you'll hear it again – your main goal in selling your home is to make money. Whether this is to make a profit or to pay off your current mortgage, your focus needs to be on making that sale.
Not excited about the idea? Hey – you can have loads of fun with it. For starters, how are you at taking pictures?
Get your Mobile App here… http://app.kw.com/KW1C0MXR5/

Pictures play a huge role in nailing that sale. If you have great pictures, you'll set yourself up above other homeowners battling for the same buyers. Think about it.
If you had to purchase a home in a particular city for work purposes and there were only two for sale in that city that could fit your needs, which seller would you trust more from the get-go: the one who posts casual pictures that capture dishes in the sink or a sock in the corner, or the one who gives the impression of a pristine lifestyle?
You can show off your pristine lifestyle and build up the buyers' confidence in the quality of your home by putting in a little extra effort.
Isn't it true that the real winners in every category of life are ones who put out the most effort?
Needs some ideas? Check out my Blog…
Mobile APP for home searching: http://app.kw.com/KW1C0MXR5/

REVIEW DAN'S TESTIMONIALS, HERE!

Please, LIKE my Fan Page at:
https://www.facebook.com/DenverHomeMarket
Always use your Personal FB page to LIKE our Business Fan Pages!
" For your NEXT MOVE … 'Take the HOP to Excellence"!!
It is encouraging to see the real estate market change to a "positive equity" market swing, and NOW is the TIME to seize that opportunity to Buy and Sell!! Sellers, we need your home on the market, there are Buyers out there searching for homes, due to the lack of inventory!!